The e-bike is the electric-assisted bike which means that the bikes assist you to ride it easier. When you go up the steep hills and also you start pedaling, It is made very smooth and easy by the electric-power.
This Japan-made unique bikes are suitable to this hilly city, Kyoto. Furthermore, Kyoto is a cozy city, so you can go a lot of famous spot by bike easily. In fact, Kyoto is the largest number of penetration rate for bikes in Japan! Locals know about bike is the best way in Kyoto.
Our e-bikes come with a splash guard, automatic light for night time using and easy lock system. It's very useful!
Even if this is the first e-bike experience for you, this will be a special funny Japanese experience for you. Never mind, you will get use to ride it soon. You can use it just like ordinary bikes.
E-bikes with a high capacity battery
●E-bikeA (Basic type)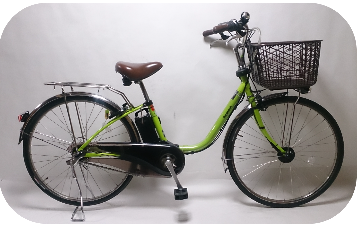 This is the comfortable basic e-bike. This e-bike comes with a comfortable saddle seat which is not likely to make your buttocks aching even if you cycle for a long time, a bigger basket which is great to take your bag and shopping with you and this top-tube off bike frames makes getting on and off easy.
●E-bikeB (for tall person)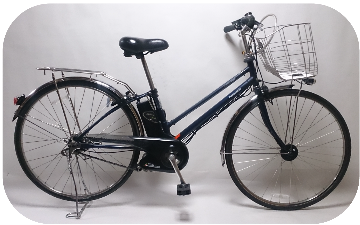 For tall person!
This bike comes with a Long seat pillar and a comfortable saddle seat. If you feel Japanese bikes are so small for you, this is for you. You will like this e-bike and you can cycle Kyoto city comfortably.
●E-bikeC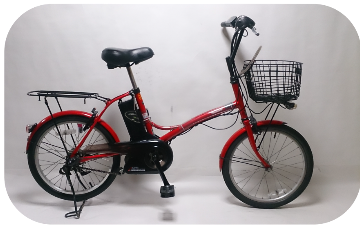 For small person. Available very cute 20inch e-bike.
This bikes battery assistance still makes the cycling very easy. You can take it easy even if you go up steap hills.
※This bike is available only for a person 140cm ~144cm tall.
※You can not choose this bike by yourself.